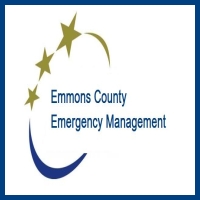 Mary Senger
701-222-6727
The role of the Emergency Manager includes the coordination of services for adequate response to an emergency or potential disaster in Emmons County.
Emmons County Institutes Burn Ban
Emmons County has declared a Fire Emergency and instituted Burn Ban effective March 12th thru October 1, 2016. The area is under abnormally dry conditions and has either sustained or been threatened with rural fires as of this date. The burn ban (to include a ban on garbage/pit burning, campfires, and burning of farm or crop land) remain in effect when the North Dakota Rangeland Fire Danger Rating is "High", "Very High", "Extreme", and/or a Red Flag Warning has been issued.
THE PENALTY FOR VIOLATION OF THIS BURN BAN IS A CLASS B MISDEMEANOR (NDCC 37-17.1-10.1: MAXIMUM SENTENCE OF 30 DAYS IN JAIL AND $1,500 FINE).
---
Rangeland Fire Rating
The rangeland fire rating can be found on the ND Department of Emergency Services' website; or by contacting the Emmons County Sheriff's Department.

If a citizen is ever in doubt regarding what they can and cannot do, they should contact their Emergency Manager or local Fire Department.

Click here to go to the current map of ND Burn Bans in Effect.
---
ND Rural Fire Danger Guide
Residents are urged to follow the precautions in the ND Rural Fire Danger Guide which lists the outdoor activity guidelines for the five danger ratings (Low, Medium, High, Very High, and Extreme).


---
SPRING/SUMMER WEATHER TERMS
It is very important to understand the difference between a severe weather WATCH and WARNING. WATCHES and WARNINGS are issued for Tornadoes, Severe Thunderstorms, or Flash Floods. The term WATCH implies that people should be alert for the possibility of severe weather, or flash flooding, and have a plan of action in case a storm threatens. When a WARNING is issued by the National Weather Service, this means that a tornado, severe thunderstorm, or flash flood has been detected by radar or observed by trained storm spotters (SKYWARN). These warnings are for short-fuse events that only last an hour or so. People in the path of the storm are expected to take action to protect life and property when the term WARNING is heard. The following is a list of watches, warnings, and advisories that the NWS issues and the criteria used for issuing them:
---
Winter Weather Awareness
Preparedness and Precautions
An extensive document providing information about winter weather to include: Taking Steps, Before a Storm, Prepare Your Home for Winter Weather, Prepare Your Car for Winter Weather, Winter Weather Checklists, During a Storm, Indoor Safety, Outdoor Safety, Stay Safe and Healthy, Hypothermia, and Frostbite.
Winter Storm Response
Power Outage
Why talk about winter weather?

Each year, dozens of Americans die due to exposure to cold. Add to that number, vehicle accidents and fatalities, fires due to dangerous use of heaters and other winter weather fatalities and you have a significant threat.
Threats, such as hypothermia and frostbite, can lead to loss of fingers and toes or cause permanent kidney, pancreas and liver injury and even death. You must prepare properly to avoid these extreme dangers. You also need to know what to do if you see symptoms of these threats.
A major winter storm can last for several days and be accompanied by high winds, freezing rain or sleet, heavy snowfall and cold temperatures.
People can become trapped at home or in a car, without utilities or other assistance.
Attempting to walk for help in a winter storm can be a deadly decision.
The aftermath of a winter storm can have an impact on a community or region for days, weeks or even months.
Extremely cold temperatures, heavy snow and even flooding can cause hazardous conditions.
On Christmas Eve, 2004, a major blizzard left over 400,000 people in Ohio without power. Half of those remained without power for over a week because of heavy, wet snow accumulations of nearly 2 feet. Then, only two weeks later, an ice storm caused nearly 80% power outage in nine counties. These weather conditions are not unique to Ohio. In 2005, Dickinson received a very heavy snowfall in early October causing trees filled with green leaves to succumb to the weight of the very wet snow. Power outages lasted for several days for many area residents. The loss of so many trees was devastating. Although there were no lives lost, such a storm occurring when the temperatures drop to dangerous levels becomes deadly if not properly prepared.
By planning now with a
Winter Storm Survival Kit
for your home and your car, you can avoid many risks associated with winter.
Do you know what the "weather meteorologist" is talking about?


Watch

Warnings and Advisories

Blizzard

Windchill

Warning and Advisory Type
Click
here
to learn more!
---
February 18, 2015
The Emmons County Multi-Jurisdictional Multi-Hazard Mitigation Plan received Federal Emergency Management Agency (FEMA) approval on February 18, 2015 and is valid for five years.
---
Shelter In Place
There may be a time when an emergency takes place in our community due to a hazardous materials release. The outside air quality may be affected to the point that it isn't safe to be outside or to evacuate. In a case like this it is usually safer to shelter-in-place until wind disperses and moves the material away.

Emmons County has developed Shelter In Place Brochure
for you to review and/or print at your convenience.
Additional information can be found at:
National Institute for Chemical Studies
---
Flood Information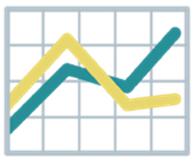 Creek Gage Readings and Flood Outlooks
NOTE: Ice jams can and do change the gage readings.
Sandbags
In case of an emergency sandbag effort, sand and sandbags will be located behind the courthouse. Please bring shovels and appropriate gear (gloves, boots, etc). Sandbag Policy: Take only what you currently need and come back if you need extras. We encourage you to preplan by reaching out to friends and relatives in order to have them on standby to help you sandbag your homes or businesses.
Quick Guides and Fact Sheets
Asbestos: Asbestos Hazards Due to Flooding

Basements: Flooding: Excess Rain and Basements
Basements, Cleaning and Repairing: Cleaning and Repairing Flooded Basements
Basements, Drainage: Basements may Flood if Drainage is Poor

Carbon Monoxide: Avoid Carbon Monoxide Poisoning
Children: Helping Children Through the Flood
Cleanup: Creating A Healthy Home, A Field Guide for Clean-up of Flooded Homes

Damage, Avoiding Groundwater to Homes: Avoiding Groundwater Damage to Homes
Damage, Furniture and Appliances: Flood-Damaged Furniture and Appliances
Damage, Steps to Reduce Flood & Water: Steps to Reduce Flood and Water Damage
Damage, Wall, Ceiling, and Floors: Flood-Damaged Walls, Ceiling and Floors
Disposal - Food, Household Waste: Disposal of Food and Other Household Waste
Disposal - Hazardous Household Waste, Electronics: Disposal of Hazardous Household Waste and Electronics
Drains: Reduce Flooding from Drains
Dry Out: Dry Out Before Rebuilding
Drying Out: Floods: Drying Out

Emotional: A Flood of Emotions
Emotional: Strengthening your emotional well being ahead of the flood
Evacuate, Farm: Preparing to Evacuate Your Farm
Evacuation Guidelines: Evacuation Guidelines
Evacuation Tips: Evacuation Tips

Farm Implements: Reconditioning Flood Farm Implements
Farm Vehicles and Equipment: Flood Farm Vehicles and Equipment
First Entry: Floods: First Entry of a Flooded Home-Precautions
Food, Frozen: Is Home-Frozen Food Safe to Use?
Food, Salvaging: Salvaging Food After a Flood

Hazardous Materials: Flooding and Hazardous Materials Do Not Mix
Health Precautions: Emergency Health Precautions for Flooded Areas
Heating Oil, Home: Home Heating Oil
Heating Systems: Restoring Heating Systems After a Flood

Livestock: Protecting Livestock During a Flood

Mold: Mold in Homes

Papers: Caring for Important Papers
Pesticides: Flooded Pesticides
Pets: Pets and Emergencies
Plan, Family Emergency: Family Emergency Plan

Repairs, Temporary Structural: How to Make Temporary Structural Repairs

Salvaging: Salvaging After Flooding
Sandbag Cleanup: Sandbag Cleanup After a Flood
Sandbagging: Sandbagging for Flood Protection
Septic Systems: Septic Systems Flooding
Stress: Manage flood-related distress by building resilience
Supply Kit, Basic Emergency: Basic Emergency Supply Kit
Sump Pump: Sump Pump Questions

Tetanus: Do I Need a Tetanus Shot?

Walls, Drying and Repairing: Drying and Repairing Walls
Water: Is My Water Safe To Drink?
Wells: Proper Well Disinfection
---
National Preparedness Month
Emmons County Emergency Management is proud to be participating in the National Preparedness Month (NPM) campaign hosted annually in September. Sponsored by FEMA's Ready Campaign, NPM is a nationwide effort encouraging individuals, families, businesses, and communities to work together and take action to prepare for emergencies.
NPM focuses on encouraging all Americans to take active steps toward getting involved and becoming prepared. Preparedness is everyone's responsibility. We have to work together, as a team, to ensure that individuals, families, and communities are ready. Individuals are encouraged to: make a family emergency plan; put together an emergency supply kit; be prepared to help your neighbor; and work as a team to keep everyone safe.
Click here to view information for families, kids, and businesses.
---